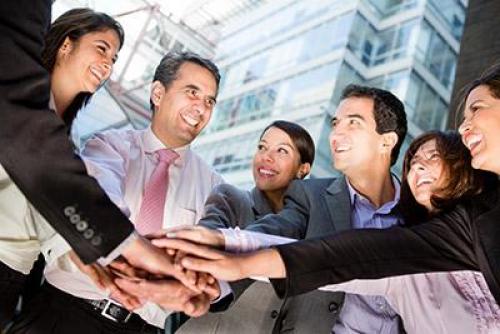 Would you like to promote a new product to the sound of Portuguese fado or perhaps motivate your team with a trip to the romantic Tuscany? When you arrange for incentive travel or training, don't leave it to chance. We are open to all ideas that would help you run your business. Cortina Travel's offering for business includes only tailor-made tours, which cater for the needs and constraints of individual travellers.
Whether a small business owner or a CEO of a large corporation, if your business strategy includes tours for employees, you will do best with us! For many years, we have organised incentive travel for companies, business trips, travel to international trade shows, training, and conferences. Most of these tours combine business with relax and fun in the most interesting regions of Italy, Spain, France, Portugal, Malta, and Croatia. Our creativity lets us prove that even short trips with colleagues or business partners to a close European country help companies achieve better results and become successful in business.
What we offer to our business clients:
Remarkable, original programs tailored to the client's expectations and constraints, which also include extra tourist attractions and additional services such as training and teambuilding evening sessions or programs, etc.
Booking rooms in personally tested hotels and other non-standard lodging arrangements (including luxury accommodation), e.g. interesting medieval settlements (borga), Wellness & Spa hotels, holiday villages, farms (masseria or finca), villas/houses
Reservations in proven restaurants and banquet halls. For get-together, gala dinners etc, we suggest original folk restaurants with live music and an interesting location. We help to compose an interesting menu.
Logistical support for all sorts of conferences, congresses, and training sessions. Renting of conference rooms with AV equipment, catering and other services
Assistance in the arrangements for business meetings, interpretation, and entrance tickets for trade shows/fairs
Sports and recreation activities such as SPA, fitness, swimming, golfing, skiing
Group airfare for plane tickets, train tickets in Italy, ferry transport in Italy and to/from Italy
Transportation, renting comfortable coaches, minibuses and VIP vehicles from proven carriers in Poland and abroad
Consulting on the optimisation of the tour overall cost.
We specialise in every form of business tourism:
INCENTIVE TRAVEL motivational trips for companies with elements of team building, such us "treasure hunt" or team games built around different themes – history, cuisine or movies. All our programs are tailor-made to give our clients tremendous excitement and a unique thrill .
BUSINESS & TRAVEL – we offer a comprehensive management of trips to Paris, Barcelona, Milan, Bologna, Cologne and other European cities hosting international trade shows, congresses and conferences. We also organise travel to some trade shows and fairs in the U.S., including WEFTEC and World Dairy Expo.
STUDY TOURS - international meetings of experts from a specific industry, away training sessions in venues where participants can see the host's successful business from the inside, but also educational trips for teachers – are a modern and rapidly developing form of tourism. Our agency has organised numerous tours to the world-famous vineyards in Tuscany, cheese farms producing mozzarella and Parmesan, plant nurseries combined with visiting the most beautiful European parks and gardens.