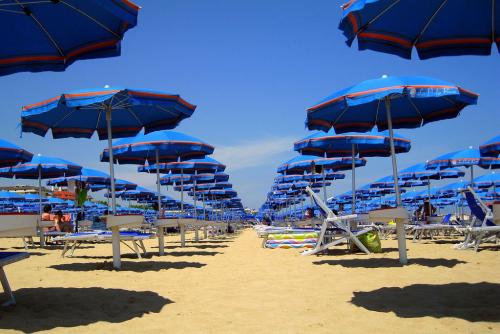 Would you like to take a break from the hustle and bustle and enjoy the luxury of an Italian Spa resort? Do you dream of a romantic honeymoon trip? Are you going to spend a wild weekend in Paris with a group of friends? You've come to the right place! Individual travel with or without air transport has been our strength since the operator's early days.
On your own, just the two of you, with the whole family or in a small group of friends. Plan your holiday with Cortina Travel! We will suggest attractive and affordable holiday destinations to you. With us, you will find an oasis of peaceful rest, see the most interesting sites, discover new attractions and passions. Thanks to our experience and thorough knowledge of hotel infrastructure we can guarantee high quality of service. Cortina Travel organises both economy and luxury trips abroad.
You can book your holiday with a consultant in our office or make an online reservation.
This option allows you to compose your holiday package ONLINE:
We work only with the best and most trusted websites.
Our offer includes but is not limited to organisation of romantic trips for two, honeymoon trips, luxury holidays and City Break weekend tours to European capital cities.
If your travel requires more reservation options or additional services, please contact us. Below you can find selected examples of the most exciting travel offers for private clients. Have you found your inspiration? Great! We'll be happy to organise your holiday.
Weekend tours to the most beautiful spots in Europe
Pizza in Naples, spaghetti in Rome, a night at Moulin Rouge in Paris, a football game in Barcelona? You have no time for a long vacation? Get away for a weekend to see the most beautiful spots in Europe, take part in important cultural and sport events or shop at bargain sales. We will help you implement even a wildest idea practically overnight, selecting the right package for your budget: from economy to luxury.
The Italian Alps and Dolomites
Winter sports lovers must see the Italian Alps, if only once, particularly their eastern part – the Dolomites. Organising tours to the Alps and Dolomites is our specialty. We will be happy to help private clients, companies, travel agents or tour operators organise any tour, both for individuals and groups. We will recommend resorts and hotels meeting our clients' needs and budget constraints!
A luxury holiday in a place with a delightful decor, beautifully located, and offering exquisite service. At Cortina Travel, we will offer you not only four- or five-star hotels with a unique interior design but also some real havens for luxury vacations like the medieval borga in Italy or the Spanish paradores with plenty of sports and recreation facilities.
Holiday rest
Holiday villages, holiday clubs, farms (masserias), agritourism. Fabulously located, really well furnished and offering numerous attractions. We know perfect places for family holidays or business travel!
Romantic trips
Take your sweetheart to the romantic Paris, atmospheric Barcelona or sunny Sicily. They make great venues for honeymoon, wedding anniversary or engagement trips. We will see to making the journey a memorable experience for you.
Organisation of weddings in Italy
Italy abounds with magical spots that seem to be made just to give you a start into new life together. Do you want a dream wedding in Venice like George Clooney and his beloved Amal Alamuddin or a fabulous one like Justin Timberlake and Jessica Biel – in the olive groves of Apulia? You don't know how to get down to it, what paperwork is required, how much it would cost? Are you looking for a wedding planner? We can help!