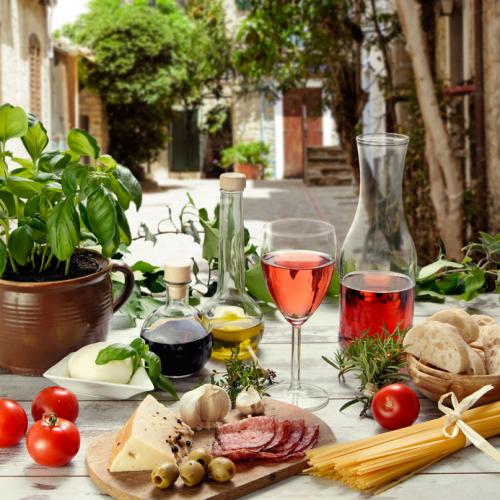 Tell us about your dream travel and we'll help you make it happen. We can be really creative! We can organise short fashion shopping trips, city breaks full of adventures or travel to matches and other sports events. Also, we specialise in fascinating food tours to Italy and organisation of unforgettable holiday stays in luxury resorts.
We welcome company sales, marketing, promotion, and HR departments. We are also pleased to work together with travel agencies, tour operators offering group travel, and individual travellers. Every offer is tailor-made to account for a client's needs, expectations, and budget. We are able to guarantee top quality travel experience, both in the economy and luxury option.
The special offers presented below are only a sample of what we can do for you, which is so much more than standard sightseeing.
Please remember it's just an inspiration and what matters to us are your ideas and expectations.
Theme tours
The secrets of mozzarella cheese production, golfing in the Eternal City, trips to matches, Formula 1 races and other sports events or visiting the most beautiful parks and gardens in France or vineyards in Tuscany. Plus a plenty of attractions. Talk about unusual tours for people with a passion!
Wellness & Luxury Travel
Wellness programs, relaxation, rest, and beauty care make an excellent addition to incentive travel a conference or training.
We know exceptional venues, where you can get all these. Take your workers or business partners to the world of relaxation and pleasures. We will take care of all the services to make your travel and stay as comfortable as it gets .
An exclusive form of travel mostly means luxury, 4- or 5-star hotels with designer's, unique interiors and top quality of service, boutique hotels, and luxury residences, Italian medieval borga, Spanish monasteries, fortresses or castles (paradores). A conference, training or incentive trip held in one of these venues will surely be a unique event.
Business & leisure
How to arrange a remarkable business trip or a unique event, conference, training or incentive travel? Leave it to us! We have over twenty years of experience in the organisation of such tours. We know the hotel infrastructure that is just perfect for the purpose.
City Break & Shopping – weekend trips to European cities
Colourful Barcelona, Milan – the fashion capital, dreamlike Valetta, magical Lisbon or romantic Paris? Weekend City Breaks, are gaining in popularity. We will organise a short tour of the most beautiful European cities for your company. Business trips, training sessions, and incentive travel can be easily combined with attractions that these places offer.
Tours for women and singles
Whoever said that you can have a good holiday only with your family or friends! Tours for women or singles only are the latest fad and they may very well turn out to be your best vacation ever!
Tours for cruise passengers
Ground tours are the most fascinating part of sea cruises. Our agency specialises in the organisation of such tours in the ports of Italy (e.g. Venice, Livorno, Naples), Spain (e.g. Barcelona, Alicante, Cartagena) or Malta (Valletta).