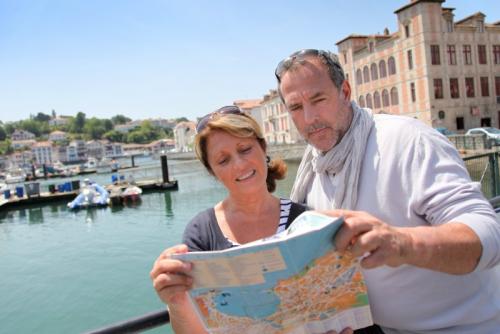 The mysterious Châteaux of the Loire Valley, Gaudi's architecture, the museums of Paris or Tuscany's gardens and monuments. Visiting the prominent cultural and historic sites is one of the oldest and most common forms of tourism. Ask Cortina Travel for help when you're planning your tour!
Take advantage of our experience and professionalism to easily plan and effect:
Sightseeing trips, also known as touring or classic trips, are either longer tours or shorter City Breaks, i.e. weekend trips to the most beautiful European cities like Rome, Barcelona, Venice, Paris or Lisbon.
Holiday/sightseeing trips (stay or mixed stay/touring trips), usually in the vicinity of the exquisite beaches of the Adriatic or the Tyrrhenian Sea, or the Spanish Costa Brava, etc., which can be combined with sightseeing, entertainment or shopping.
School trips abroad, educational trips, field trips for students, and tours for teachers. These interesting suggestions for fascinating tours for children, teenagers, and adults really foster learning so schools use them more and more often .
Whether it's a road, air or combined trip, we always make sure to offer top quality of service and facilities of the highest standards. We also provide experienced tour guides. We try to design the itineraries of our touring trips to meet the expectations of our clients to the best we can. We welcome travel agents, tour operators, businesses and schools!
Our traditional travel offering includes:
Assistance in developing sightseeing programs, reviewing programs designed by our clients, lodging suggestions with special attention to affordability of hotels
booking of proven, at least 3-star hotels, special pricing for groups
Reservations in local restaurants (economy, regional cuisine, with live music, and luxury), assistance in the menu selection.
Plane tickets with special group airfare, ferry connections in Italy and to/from Italy
Standard travel insurance and packages covering amateur and professional sports activity.
Renting of comfortable coaches and minibuses in Poland and abroad
Experienced tour guides, local guides, ticket reservations for items on the sightseeing agenda